Catering & drinks  
Lieve is the perfect spot to meet for breakfast, business lunches, dinner, a weekend brunch or to begin a night out in Amsterdam with drinks and bites.
perfect for special occassions
BREAKFAST
Best way to start your day.
While Amsterdam is waking up, breakfast at Lieve served on the outer deck or inside our unique, characteristic, art deco saloon. We serve a wonderful refreshing menu as well as healthy options.
LUNCH
Lunch is serious business.
Is it a 2 or 3 course meal or a lovely selection of sandwiches, salads or soup you have in mind we are here to organise this for you.
AFTERNOON TEA
The finest slice of life.
Indulge in a slice of finely cut sandwiches, scones, clotted cream, strawberry preserve and a mouth watering range of exquisitely presented pastries. As well as tea to choose from, why not sip a glass of champagne to add some extra sparkle to the occassion.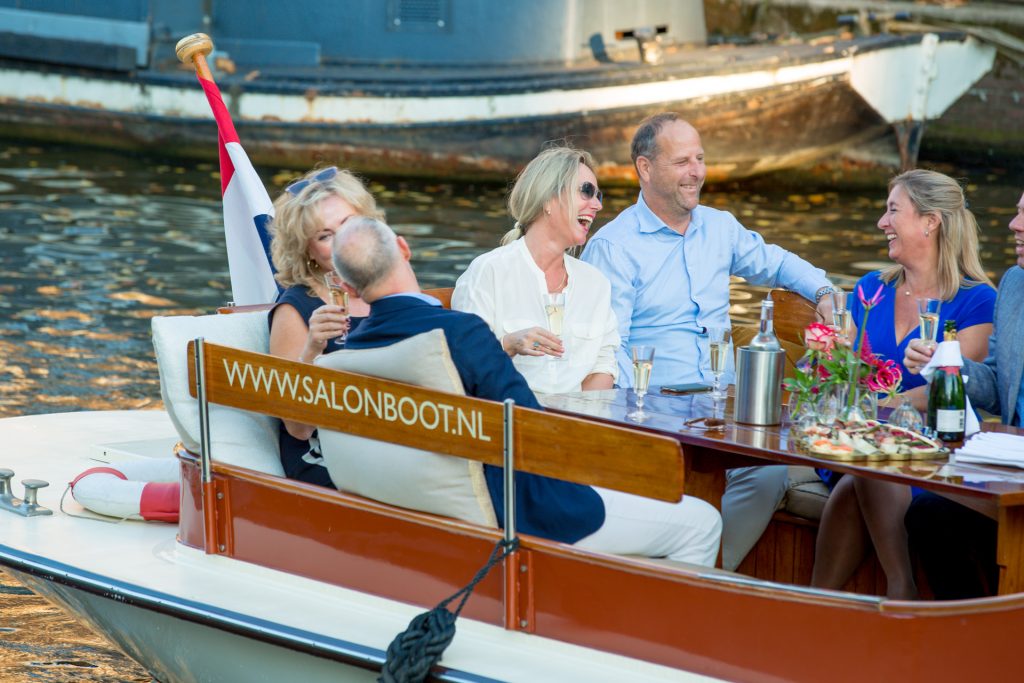 DRINKS & BITES
Life is full of temptation.
Next to a variety of wines and champagne to choose from, we have beer, soft drinks, organic juices and mineral water on board. Bites like oysters, caviar, beautiful canapes, cheeseplatters, fishplatters, charcuterie, veal croquettes, olives, nuts or anything you like.
PRIVATE DINING
The fondest memories are made gathered around the table.
Make any occasion unforgettable, private dining on Lieve. A unique dining concept with the finest hotels and restaurants. Our catering can be designed to fit your needs by our personal coordinator.
WEDDING
Tying the knot.
Lieve Amsterdam is an official wedding location in Amsterdam. Legend says a kiss under The Skinny Bridge will bring forever love. If you are looking for a unique, intimite, romantic way of saying  Yes I Do, let us help you.
DINE IN STYLE ON ONE OF THE MOST BEAUTIFUL BOATS IN AMSTERDAM